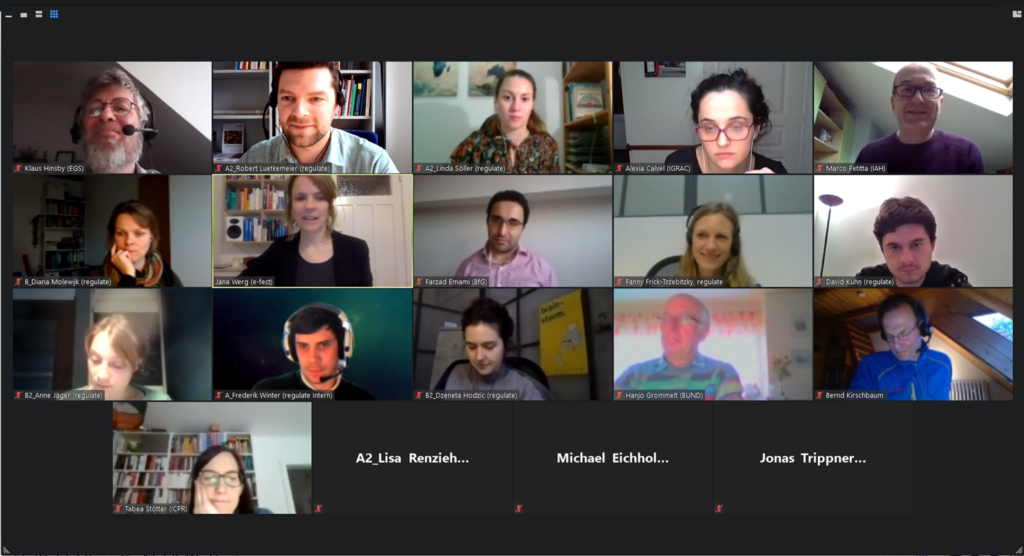 We are happy to announce that regulate's Practice Advisory Board (PAB) came together in late January to hold it's first constituent meeting! This is an important step forward in our transdisciplinary endeavour of diving into Europe's groundwater challenges.

The regulate team intends to generate both scientific output for the disciplines involved, and application-oriented knowledge, which can directly contribute to problem solving. In order to ensure this, the junior research group established the PAB (alongside the Scientific Advisory Board) that brings together European stakeholders from water management, water utilities, authorities, agriculture, nature conservation and science.

The objective is to critically discuss regulate's research questions and the evolving research results against the background of current challenges in the setup and implementation of the Water Framework Directive (WFD) and its foreseeable adjustments for the post-2027 period. In this regard, the PAB will evaluate the project's new knowledge and to provide advice to adjust research activities throughout the project period.