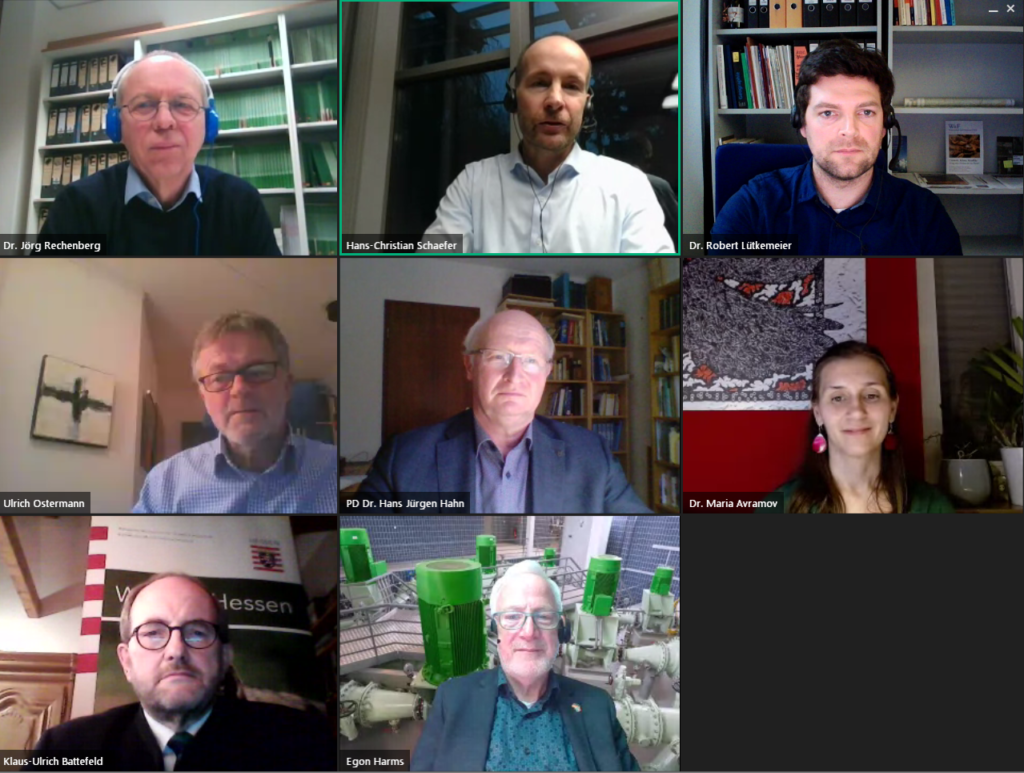 The German Federal Environmental Foundation (DBU) regularly provides a forum to discuss current environmental challenges. Since one of the most pressing issues at the moment is the current and future state of groundwater in Germany and Europe, the DBU decided to put this topic on the agenda and ask, 'how to manage groundwater sustainably against pressures from climate change and anthropogenic water use'.
Due to COVID-19, the conference was re-conceptualized as an online panel discussion. The representatives from water utilities, agriculture, governmental agencies and science discussed conflicts groundwater utilization against the background of declining water tables and increasing levels of pollution. The interested public was invited to join the conversation.
Robert was initially invited to give a talk on how transdisciplinary research could provide benefits for sustainable management of groundwater. Now, he joined the panel together with Hans-Jürgen. Both highlighted the need to gain a better understanding of the multi-facetted anthropogenic water use and the critical role groundwater plays for the environment.
If you are interested, you can watch the panel discussion on the DBU YouTube Channel.